When you get to 60… how many more birthdays do you have?
by
Saturday 8th July 2017.
It was a beautiful Sydney morning and freezing. Temperatures hung around 3 degrees as the sun's waking rays hit the tops of the tallest buildings and slowly inched its way earthwards…
We had planned to do a Coluzzi ride with the slow bunch. For hundreds of Saturdays, we have gone for early morning rides.
This time, It was so cold and Dave decided that we should not wait for the bunch to come pass before we joined them. We would start riding and wait for them to catch us…
So we started off the highway – just the two of us. At times, we would take up the whole left lane and all we had were front lights that we needed to see where we were going, and flashing tail lights so that the speeding car drivers behind us did not mow us down.
We went through the airport tunnel and a patient motorist behind us allowed the negotiation of the tricky and dangerous exit merge.
We spoke about racing on Sunday – my birthday.
On how accidents can happen during racing…
We spoke about lots of things.
I was hanging on the tail end of the speeding bunch on the return leg. We were coming through Engadine on the Princes Highway and on the slight rise along the Dover place segment, Dave started dropping back on the left side after doing a turn on the front.
I shouted at him to get back on as I went past him.
A few seconds later, I heard the sickening sounds of metal, carbon fibre and soft tissue hitting the tarmac behind me. I had bad feelings as I stopped and rode back  to the tangle of bikes and bodies on the road.
I had a feeling that it was going to be Dave in massive trouble.
And it was.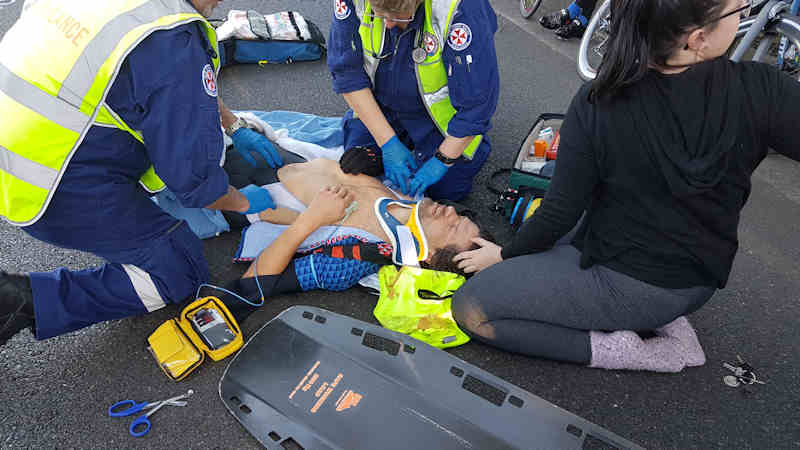 Sunday 9th July 2017.
It is another beautiful frosty Sydney morning.
Shirley had asked me a while back what I wanted for my grand 60th birthday.
I said that all I wanted was to take the 'little people' to the snow. My grand kids have never seen snow before.
So, we spent most of last week at Perisher and Blue Cow.
In a last minute turn of events, Only Josh and Ashton could come. Ollie stayed home with her parents.
We made snowmen. Threw snow balls. And they boys learnt to ski.
This will be my most memorable birthday.
We live dangerous lives. When we end up on a hospital bed, all we will have will be memories.
Experiences create memories that last.
The latest expensive gifts, things and toys are easily forgotten.
At 60, life for me is a distilled collection of memories.
How much more birthdays after 60 does not matter.
What matters is how many more memories there are  left to create.